Kildalkey National School

St. Dympna's
Kildalkey National School Website is now back online and better than ever. For all the latest information about our National School click here.
---
2011-01-24: Progress on New National School for Kildalkey Announced
The Tánaiste and Minister for Education and Skills, Mary Coughlan, TD, today announced details of the work that will be proceeding under the Department's school building programme in 2011.

The programme includes the building of new schools, the refurbishment of existing schools and the appointment of design teams to proposed new schools.

Kildalkey National School project appears on the list defined as "Projects where briefs will be formulated in 2011 and the process of appointing a design team will commence"

See the announcement and the pdf lists here
---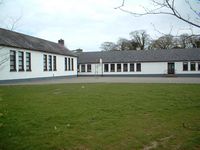 The present mixed national school in Kildalkey lies on the site of the former chapel and was converted in 1931 to form a two roomed school. The main aisle of the old chapel was removed and the remaining structure formed a girls school at that time.

The school has undergone many transformations down the years with additional buildings being erected to cater for the closing of another school which was located at Carnisle and the rising pupil numbers in recent years.

Pupil numbers had been relatively steady during the 70's, 80's and early 90's until the Celtic Tiger began to have an impact in Kildalkey. With the new sewerage system installed in the village by Meath County Council after many years of lobbying, new housing developments were erected around the village leading to the influx of welcome new familys seeking enrolment in Kildalkey school.

Since the late 90's pupil numbers have grown to such an extent that the present school is insufficient to meet the demands being placed on it. Temporary buildings have been installed to keep education flowing.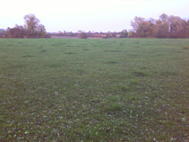 A green field site for a new 12 classroom school has been made available on Parish land by the Most Rev Bishop Smith and the St. Finian's Diocesan Trust.

In the meantime, as an interim measure to alleviate overcrowding, pupils from 5th and 6th classes have moved to the newly refurbished Parish Hall or former Alms House. They took up residence after Easter 2008.
The following is an extract from the Planning Application which shows the extent of the works carried out to the Alms House in 2007/08
| | | | | | |
| --- | --- | --- | --- | --- | --- |
| TA/60340 | F | The Board Of Management St. Dympna's National SchoolKildalkeyCo. Meath | P | 11/01/07 | development will consist of temporary change of use of the listed "Alms House" building to school accomodation on the first floor which will also include part of the ground floor. The development also includes replacing, repairing the existing sash windows, cleaning/sanding the timber floors, re-wiring and installing heating, install boys toilets and re-decorate all areas affected by the school in the listed building. The development will also include part tarmacing the car park area to rear and tarmac to front of the building, remove entrance barrier and construct railings over existing stone wall and install auto sliding gate. This is a protected structure/listed building Kildalkey Parish Hall/Community Centre Kildalkey Co. Meath |